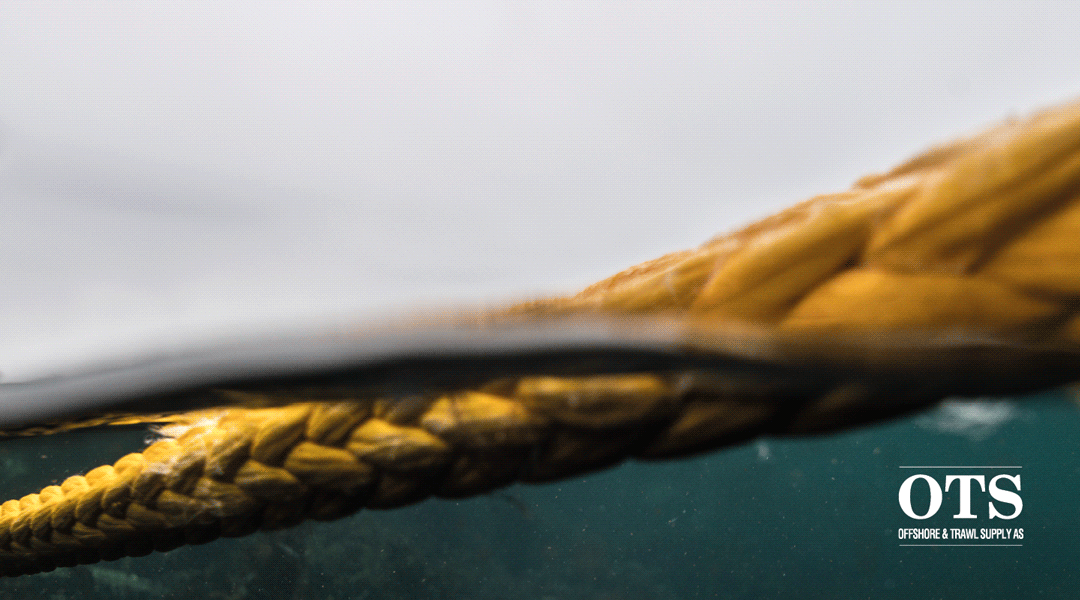 Strong connections for a better environment
Offshore & Trawl Supply is proud to announce that we now offer Dextron® ropes utilizing Bio-based Dyneema® fiber to our customers worldwide.
Technical characteristics and performance of Dextron® ropes utilizing Bio-based Dyneema® fiber are identical with those of conventional Dextron®, manufactured and supplied over years. The Bio-based Dyneema® fiber in question comes with ISCC certification and are thereby recognized as sustainable & renewable via mass-balancing.
The mass balancing approach can be explained in that the Ethylene feedstock used as basis to manufacture Dyneema® fiber is transitioned from traditional petrochemical sources to sustainable and renewable alternatives. The manufacturing process remains the same, the quality and the performance of the yarn keeps its excellence.
Reduced CO2 footprint
Any rope utilizing Bio-based Dyneema® fiber manufactured at our facility North-West Norway contribute directly to reduced CO2 emissions and improved environmental impact. Bio-based Dyneema® fiber represent only 1/8 CO2 footprint compared with that of generic HMPE.
Contact our sales team and they will be happy to support you in proposing suitable solutions using Bio-based fiber.
For further details about the first ever bio-based UHMWPE fiber, please visit dsm.com, the manufacturer.
Other environmental benefits
By choosing Dextron® ropes from OTS you may also benefit from several other characteristics.
Less material to achieve required performance.
Low weight reduce energy consumed for handling, lifting & transport, and reduce the risk of crush damage.
High breakload and durability contribute to protection of operations and installations at sea, reducing the risk of negative environmental impact.
Low energy storage reduce the risk of damage if brakage occur.
Reduced noise impact on marine environment, compared with that of steel chain and wire.
Contact person OTS: Arve Helseth, ph: +47 920 51 255, email: ah@otsas.no